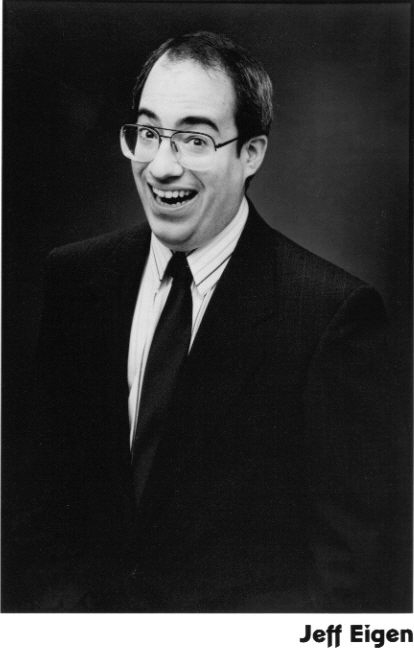 What's Up, Doc? I missed the left turn in Albuquerque and ended up here at this joint!
You can see some of Jeff's acting credits at IMDB. You can also check out Jeff's voiceover demos at Voice 123. Among Jeff's voiceover credits are his radio and television advertisements, cartoon voices and celebrity impressions.
Jeff is currently in the process of recording a soccer documentary, White Buffalo Rising from Stryker-Indigo Publishing Company.  This film documents the two-year history of Western Wyoming International, a 21 nation soccer team based in Rock Springs, Wyoming from 1981-1983. See more at www.whitebuffalorising.com. 
Jeff has recorded and edited the narration for the documentary, Black Ice, which won first prize at the 2008 Roxbury Film Festival in Boston, MA.  It is the story of the forgotten Colored Hockey League of the Maritimes. This is from the book, Black Ice, written by George and Darril Fosty. You can also visit the Stryker-Indigo Publishing Company, publisher of this incredible book about runaway slaves who helped pioneer hockey in Canada.
For contact information, please email voxer00@jeffeigen.com.