Biography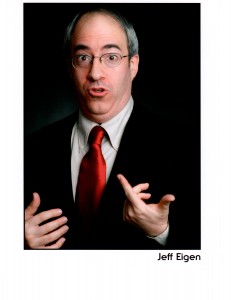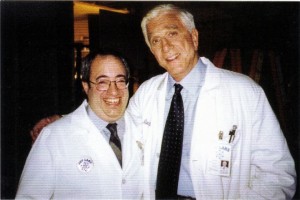 Jeff Eigen, a native New Yorker, is a veteran of radio and television. Jeff has trained with WCBS-FM's Cousin Brucie and has worked as the producer of the Barry Farber show on WMCA. Some of his voice-over work includes Sam Adams Summer Ale, HBO, Ricola Cough Drops, Seamans Kids Furniture, BMG Music Club, Knoll Medical Sales, CIS Marketing, Toymax, Y-Snore Nose Drops, Staten Island Cable, Kids of America, and many more.
He has also worked on the PBS documentary; The City of Greater New York: The Story of Consolidation, the animated TV series; Monica's Gang, and Anime films; Harmagedon and Wild Cardz.
His website voiceover work includes Stryker-Indigo Publishing www.stryker-indigo.com and the Black Ice Project www.theblackiceproject.com .
In addition, he has appeared as a principal actor in numerous commercials such as AT&T, Ricola, Medicare with Leslie Nielsen, Comedy Central, ESPN, and the Goodwill Games.
Jeff has also worked as a stand-up comic performing at comedy clubs, restaurants and bars.  Jeff even performed for a computer company whose motivational speaker was Walt Frazier.
Jeff is currently recording the narration for the forthcoming documentary, Black Ice.